ROCC is governed by volunteer officers and directors elected by the membership.  Each director serves a three year term, with officers holding positions for one year terms.  Elections are held annually with any member in good standing eligible to participate.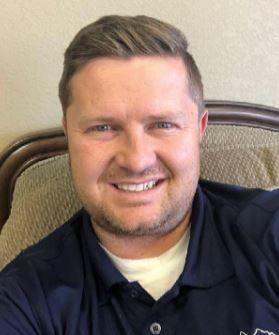 Ryan Morgan - Chair
Ryan Morgan was born in the San Luis Valley. He is bilingual in English and Spanish which has helped him serve clients from all over the San Luis Valley. His experience in sales and management has helped Ryan serve clients looking for agricultural, residential, and commercial properties.
He loves what he does and is committed to staying current with all aspects of real estate by continuing his education as a REALTOR®. Ryan's goal as a member of the ROCC board is to support REALTORS® in the San Luis Valley, sharing his knowledge and experience so that the San Luis Valley is well represented as an energetic and active real estate market. He enjoys working with and learning from other REALTORS® as well.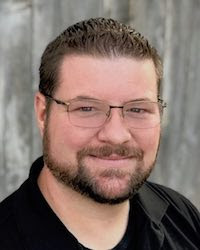 Chuck Kelley - Immediate Past Chair
Chuck grew up in Pagosa Springs, Colorado. He joined the United States Marine Corps in 1999. After his military service in Iraq, he began a career in civil service. He has served as a Deputy for the Alamosa County Sheriff's Department and as a Police Officer and Detective for the Alamosa Police Department. He chose to leave law enforcement after his daughter, 4 at the time, asked him not to go to work anymore because she was scared for his safety.
After leaving law enforcement, Chuck Kelley joined Porter Realty, Inc. and began his real estate career in property management. In 2017, Chuck Kelley opened Eclipse Property Management, serving the San Luis Valley and Chaffee County. He holds the Residential Management Professional (RMP) designation from the National Association of Residential Property Managers (NARPM). This designation is only held by about 25 property managers in the State of Colorado. Currently, Chuck is working toward his Master Property Manager (MPM) designation.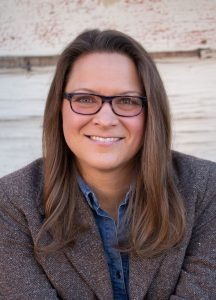 Cathy Chochon - Secretary  
Cathy moved to the Salida area from Nebraska in 2005. After 8 years as a Sr. Project Coordinator for Moltz Construction, she entered the real estate industry. Cathy is a full-time Broker Associate with First Colorado Land Office. She has served on ROCC's MLS Committee, the Professional Development Work Group, and currently chairs the Communications Work Group, along with serving as Chair of the overall organization.
Cathy considers herself a "lifelong learner" and values making powerful educational opportunities available to keep agents at the top of their game. Her focus is on raising the bar among members and improving overall communication with the membership. Cathy was awarded REALTOR® of the Year - North in 2020.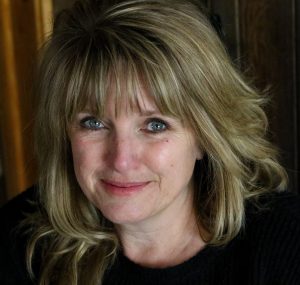 Kim Wilcoxson - Treasurer
Kim, a proud Salida Highschool graduate, returned to her hometown in 2000. She re-entered the real estate arena in 2018 in pursuit of connection with people and the community.
Passionate about real estate and Chaffee County, Kim prides herself on knowing market trends and finding the best values for her clients through innovation and leveraging technology. Before finding her passion in real estate sales she worked as the General Manager of a local real estate office and an Executive Administrative Assistant in a local CPA firm where she was certified in QuickBooks. She is committed to education, excellence, integrity, and personal communication.
Kim is an active full-time Broker Associate with Bliss Realty Group of Central Colorado and assists her fiancé with running his appraisal business. In her spare time, she commits herself to her photography business and enjoys spending time in the great outdoors by taking long walks or gardening.
Kim feels fortunate to be a resident and a professional in such a small, vibrant, connected community.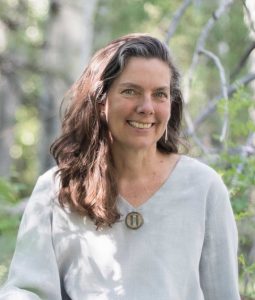 Vivia Lawson - Director
Vivia Lawson, Broker/Owner of Sangre de Cristo Real Estate, has served on the Board since 2014. In 2017 Vivia initiated strategic planning into monthly board meetings, positioning ROCC for the facilitated strategic planning process that concluded in April of 2018. As former Chair, Vivia works with the BOD and members to execute this plan, which involves increasing career development and education, implementing a member communications and outreach program, and addressing member needs amid our rapidly changing industry.
Vivia is committed to a unified and representative association that offers innovative services to address the changing landscape of our profession in rural CO.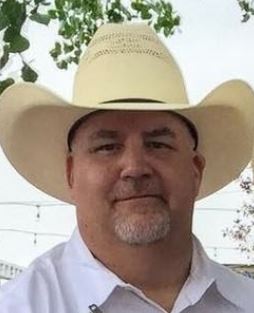 Mike Lee - Director
Mike Lee of Cool Sunshine Realty in Alamosa came back to Colorado and settled in the San Luis Valley in 1992. He has been involved in real estate since 2014 and became an independent broker in April of 2018.
He values the process of keeping members informed and up to date on news and situations that may impact realtors and their businesses. Mike is an asset for promoting and showing that our local real estate board is committed to not only conducting business in our local communities but is also committed to helping our fellow neighbors through volunteer programs and community interactions.
Vivia is committed to a unified and representative association that offers innovative services to address the changing landscape of our profession in rural CO.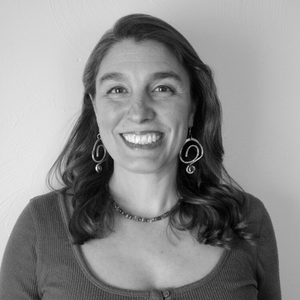 Ashley Werner-Jatzke - Director
Ashley Werner-Jatzke has called Buena Vista home for ten years now.  During that time, she has come to know the community in many ways.  Ashley loves being a REALTOR® and making connections with people and forming a community.
Ashley was known as "The Juice Baby" lady because of all the organic fresh juices she created at the Buena Vista and Salida Farmer's Market for 4 years. That led to a permanent Juice Baby location inside the Lettucehead Food Company. She served the community fresh juiced juices, smoothies, and all organic goodness for two and a half years.
Ashley worked for Tom Liverman as a Lettucehead employee and quickly took on increasing responsibilities, becoming the manager for three years. Ashley has always been the go-to gal for concerns and collaborated with others to find solutions to issues. She thrives on a successful, productive team.
She serves as Secretary of The Mesa McKenna Mutual Ditch Company. She is going into her second year in this position and has learned a lot about water rights and being a steward of the water.
Ashley became a REALTOR® in February of 2022 and is happy to be part of the Full Circle Real Estate Group in Buena Vista. Ashley loves where she lives with her 11-year-old daughter, Bella, and partner, Chaz Della Porta. Ashley looks forward to the opportunity of being on the board of directors for ROCC. Ashley is eager to learn, collaborate and make connections with other industry leaders.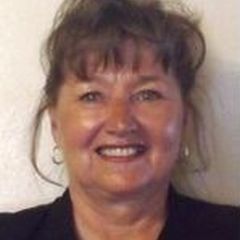 Maria Lopez Harper - Director
Maria retired in 2010 from 25 years in the banking industry.  Along with her banking background she has been an Independent Business Owner for over 40 years, owning and operating a storefront business featuring and supporting local artists and crafts.  Designs by Maria has been in operation for over 30 years doing holiday window design and advertising mural design and other commissioned artwork (she still does occasional commissioned advertising artwork).
She has been a licensed Broker in the State of Colorado since 2011.  Having been a past business owner was a tremendous benefit going independent with MLH Realty, LLC in 2017.   Maria has volunteered for a variety of community activities including Rotary and Kiwanis, teaching helper assistant on the elementary level, language classes in German and Spanish for the Gifted Student Program, and Planning Committee Member for Relay for Life.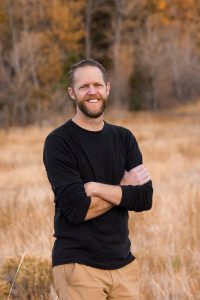 Dustin T. Hughes - Director
I am a second-generation Realtor® born and raised in Salida.
After graduating from Salida High School, I attended the University of Wyoming graduating with honors in 1997, and then from the University of Wyoming, College of Law in 2003.  I began a legal career with the United States Army Judge Advocate General's Corps (JAG) serving as a client services attorney and prosecutor at Fort Hood, Texas.  I deployed in support of Operation Iraqi Freedom from 2006 through 2008 serving as a senior prosecutor and then chief of military justice with jurisdiction over Soldiers, Sailors, Airmen, Marines, and civilians accompanying the force.
Returning stateside, I joined one of Colorado's most prestigious real estate law firms, Altman Keilbach, Lytle, Parlapiano & Ware, P.C. based in Pueblo.  I subsequently opened my own law practice at Anderson & Hughes, P.C. in Salida from 2009 to 2019.
In 2019, I became a REALTOR® and broker associate at Harder Real Estate and Development, LLC.
Always considering Salida home, I support the community having served on the board of directors for the Heart of the Rockies Chamber of Commerce.  I currently serve on the board of directors for Starpoint and as a commissioner on the Judicial Performance Commission for the 11th Judicial District.
My wife, Emily, and I have five children.  When not chasing my kids, I enjoy golfing, hunting, and serving at Grace Church Salida.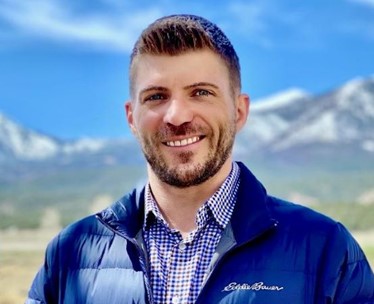 Ryan Drengler - Director
Born and raised in central Wisconsin, Ryan and his wife, Amy, moved to Colorado in 2019 after visiting and falling in love with the mountain life. Both avid hikers, bikers, mountaineers, skiers, and general outdoor enthusiasts, they relish new adventures and challenges. An attorney for over 8 years, Ryan made the move into real estate after having experienced his own difficulties buying and selling homes and wanting to help others avoid similar headaches. He has a degree in financial planning from the University of Wisconsin, where he was an athletic letterman and a law degree from Marquette University. When not exploring all that Colorado has to offer, Ryan enjoys playing music, writing, dog training, and volunteering in the local community. Recently Ryan was accepted for membership into the Salida Elks Lodge and hopes to join other local community and service organizations.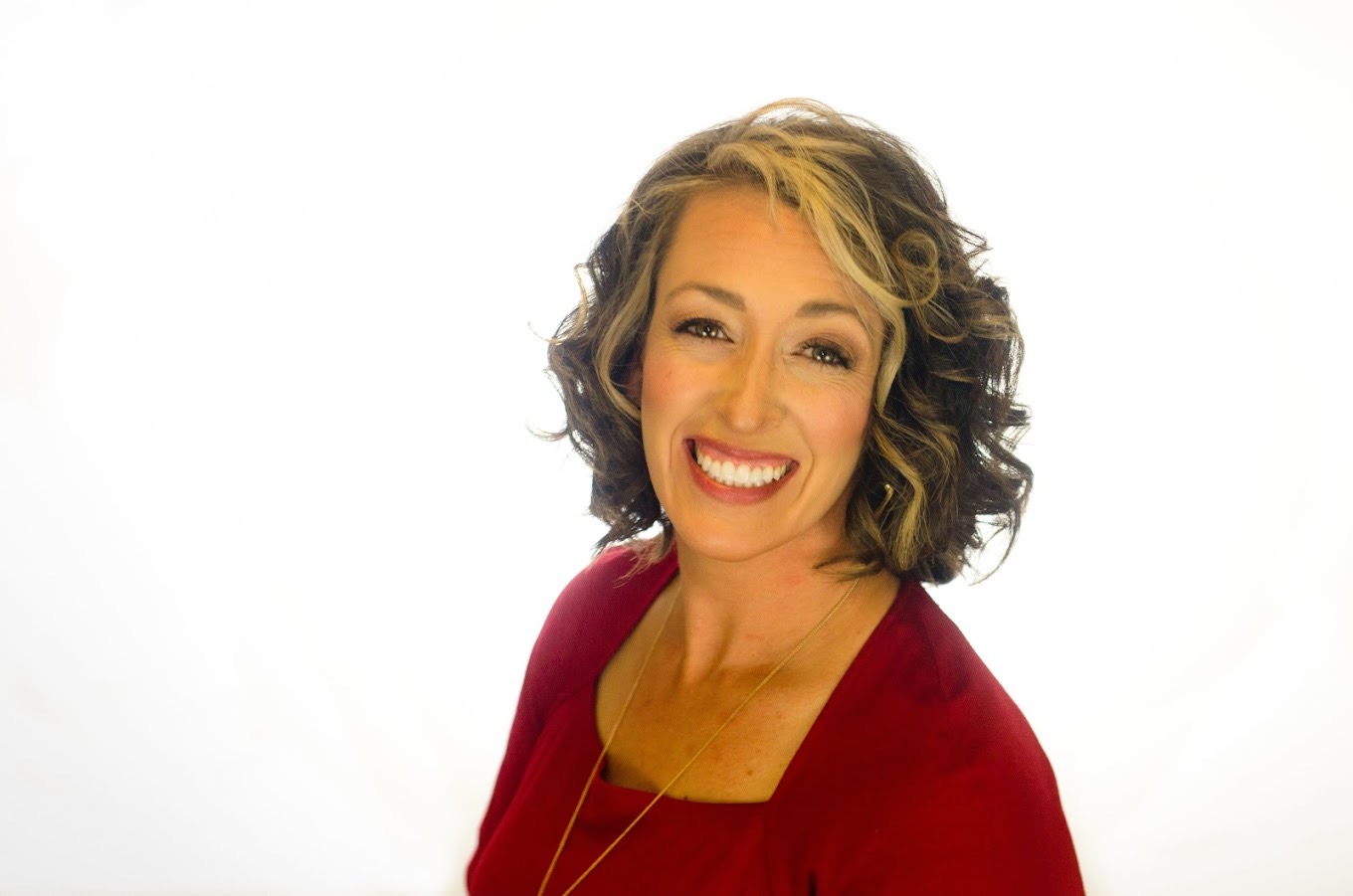 Jessica Chariton - Director
Growing up in Rye, Colorado, and often competing against Salida high school athletes in swimming and running, Jessica Chariton spent a lot of time in Salida in her youth. She learned to ski at Monarch, hiked on the Colorado Trail, and camped all over San Isabel National Forest. Jessica left Colorado in 2000 after graduating from Rye High School to attend Southern Virginia University where she earned a BA in English with a minor in Creative Writing in 2003. From 2003-2005 she lived in Taiwan and served as a missionary for The Church of Jesus Christ of Latter-day Saints. She learned Mandarin Chinese while living there.
Upon graduation from college in Virginia she headed to the opposite coast to the state of Washington to attend law school at Gonzaga. She dropped out of law school but still ended up in graduate school where she got an MA in Teaching English as a Second Language. In Washington, she met her husband Nick on a boating day with friends. After ten years of teaching college classes, she obtained her real estate license and jumped into a new business with a brand-new baby. Real estate in Pueblo County taught her to a lot about rentals and property investing. After five years of Nick working at Rocky Mountain Eye Center's Pueblo offices, the company moved their family to Salida to work at the Salida office. Jessica decided to continue in real estate in her new market and has loved all the learning and experience that has brought with second homes, wells and septic systems, zoning, and so on. Jessica and her husband Nick have five children together who are all in Salida Schools and love calling Salida home.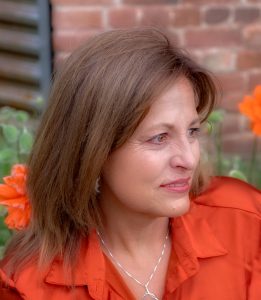 Katwin Hinerman - Director
Katwin was born and raised in New Mexico where she graduated from Eastern New Mexico University with a degree in Theater Education, while serving in the New Mexico Air National Guard making her move to Colorado in 1998. She moved to the Salida area in 2005, where her daughter was born, and has made it her home. While living here, she has loved being a part of the art and theatre community. Katwin enjoys making pottery & her time outdoors, hiking in the summer and skiing in the winter.
Katwin began her Real Estate career, in 2012, as an office manager and became licensed in 2016 as she found Real Estate to be a perfect fit for her desire for continuous learning as well as a place to use her diverse skillset. She currently works as a full-time REALTOR© for Legacy Properties of Colorado.
Being community-minded, Katwin has supported several organizations including ElevateHerCO and The Salida Circus. As a member of the Board of REALTORS© Katwin hopes to serve her peers as well as the community.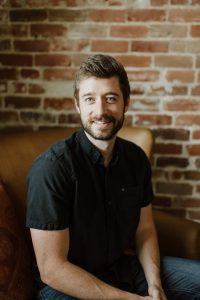 Joey Rovinsky - Director
Joey has a passion for meeting new people, learning about their unique stories and talents, and helping connect them with others to solve complex problems or create exciting projects. He started The Seasonals Quarterly Magazine in 2014 and has hosted The Seasonals Podcast since 2018. These projects bring awareness of the Seasonal lifestyle to as many people as possible who may be better served mentally and financially by it than the traditional lifestyle they've come to accept.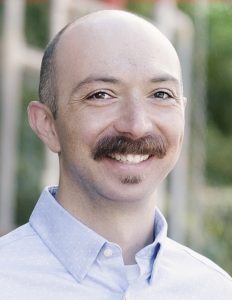 Cammeron Larson - Appointed Industry Representative
Cammeron Larson is a native Salidan and a 5th generation resident of the Salida area.  Cammeron has been with Collegiate Peaks Bank since 2009 and has been Salida Branch President since 2017.
He believes strongly in being an active member of his local community both professionally and personally.  He has been a past President and Treasurer of the Upper Arkansas Service Club, past Treasurer of Chafee County Search and Rescue – South, current board member of Friends of Monarch Ski Patrol, current industry partner board member of the REALTORS® of Central Colorado, current board member of the Central Colorado Conservancy, and current Vice President of the Salida Housing Development Corporation.
He graduated Cum Laude with a BA in Business Administration from Western State Colorado University.  Prior to his banking career, Cammeron was a professional ski patroller.  Cammeron enjoys spending time with his wife and family in this beautiful area and is an avid skier and fly fisherman.