Featured Industry Partner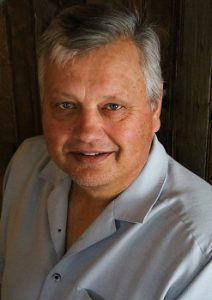 Bill Mansheim - Bighorn Appraisals 

I am a 4th generation Salida resident. I enjoy all the outdoor recreation Chaffee County has to offer. Back before I had to get a real job, I had a rafting company and spent a couple of decades rafting the Arkansas. Today, my wife Kim and I enjoy hiking, fishing, round-hounding, and four-wheeling. My two girls are grown and off doing their thing.
I am an FHA-approved certified residential appraiser with a broad range of experience and knowledge of the real estate market in the Central Colorado region. As a former oil and gas landman, university chief financial officer, and construction project manager, I bring a unique set of analytical skills to the real estate valuation process. I take pride in delivering a thorough professional analysis in a timely manner.
I perform all aspects of residential appraisal evaluation. Whether it's for a standard loan, construction loan, land purchase, residential real estate investment property, or estate valuation, I can take care of your needs. I service Chaffee, Fremont, Lake, Park, and Saguache counties.
I can be reached in my home office at 719-207-4588 or my cell at 719-239-1379.